Sunday 12th January
10.00 All-Age Holy Communion Service
Given by Rev'd Dr Malcolm Wearing
Monday
Tuesday
morning Service
Wednesday
Thursday
10.00 BCP Holy Communion Service
Friday
16.00 Evening prayers
Saturday
Next week
Sunday 19th January
10.30 Holy Communion Service
Please go to our Diary Dates page for Team functions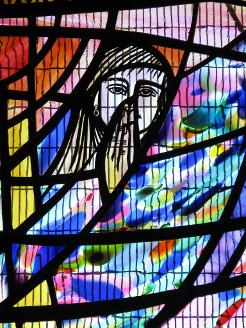 Welcome ! We are your local Church of England Church – a group of people who meet together each week to worship God and who strive to show God's love and care to others in the community and in the world through our words and actions.
Father Stephen Nolan - Team Rector.
Safeguarding
We are committed to Safeguarding Children, Young People, Victims/perpetrators of Domestic Abuse and Vulnerable Adults. Our Parish Safeguarding Officers may be contacted by email.
Sunday - 10.00am - Parish Communion
4thSunday - 10-10.45 Junior Church
2nd Sunday Each Month - 10.00am - Family Service
Sunday Afternoons - Once Every Month - 2pm - St Peter's Family Church at St Peter's School. This is a family service for all ages.
Tuesday - 9.15 Morning Prayer
Thursday - 10.00am - Said Communion (BCP)
Friday - 4 pm Evening Prayer.
For Sunday January 12th
Eternal Father,
who at the baptism of Jesus
revealed him to be your Son,
anointing him with the Holy Spirit:
grant to us, who are born again by water and the Spirit,
that we may be faithful to our calling as your adopted children;
through Jesus Christ your Son our Lord,
who is alive and reigns with you,
in the unity of the Holy Spirit,
one God, now and for ever.
Amen
Upcoming Events
-------------------
TODDLER TIME

at St. John's Every Monday in Term Time Click HERE to find out more
-------------------
Saturday 25th January
Consecration of Cherry Vann
as
Bishop of Monmouth
_ _ _ _ _ _ _ _ _ _
In His footsteps: A glimpse into the life of our diocese. Click on the link to watch this video on YouTube. Running time 16:32
JustTextGiving
Simply text
SJFK12£1 to donate £1
SJFK12£10 to donate £10
SJFK12£20 to donate £20 etc.
to 70070
JustTextGiving - Click HERE to see how it is done
Disclaimer: Any images used on this site are property of their respective owner. Any images used are in the public domain to the best of our knowledge. If you are the owner of any image and do not want it to appear on this site then please contact web@stjohnsfarnworth.co.uk and it will be removed. Use of this material is not intended as a copyright infringement on any of the artist or any other entity's copyrighted material.
© 2015 St John The Evangelist | 01204 451836 | Church Street, Farnworth, BL4 8AQ