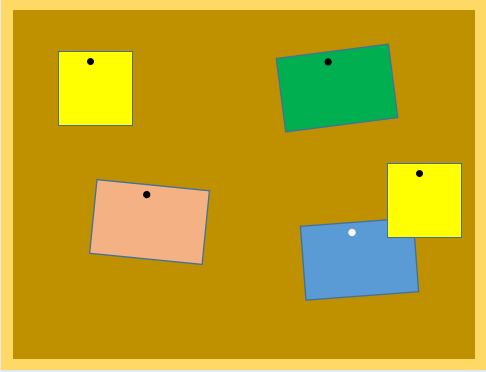 Friday Late Afternoon Prayers
The church is open each Friday at 4 pm to meet to say Evening Prayer together. We would love to see you there if you can come. I strongly believe that prayer changes things and this time together will bring enormous benefits to us and to others.
Carol
Social Committee News
The social committee would like to welcome you all to the following forthcoming events at St John's.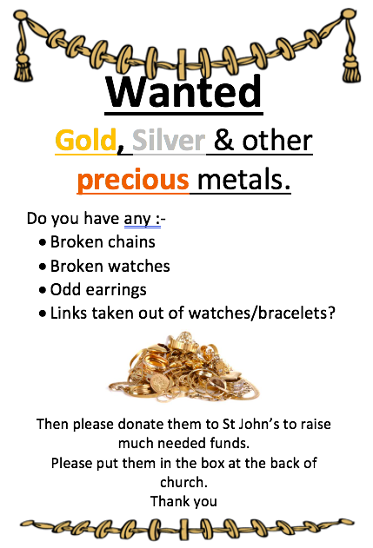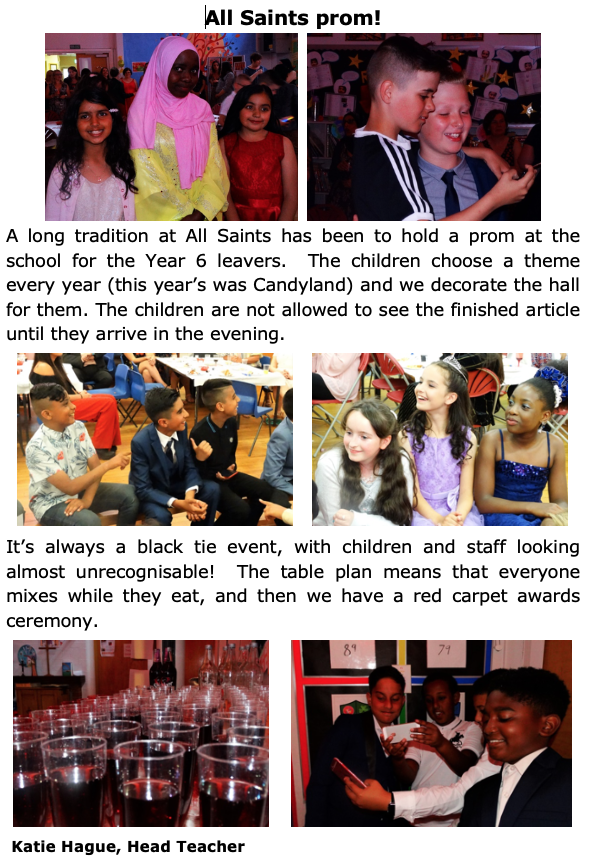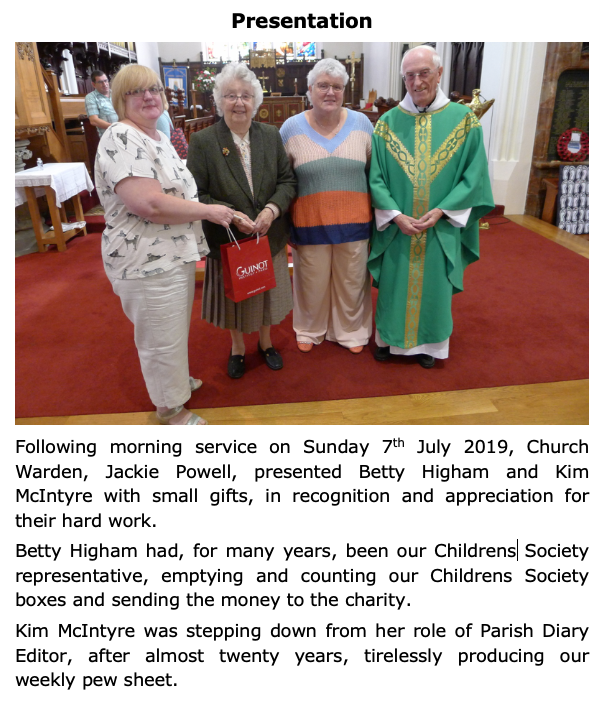 Church & Schools Events
The last four, five months have been a busy time at St John's. We have seen a lot of children come through our doors!
We started with our 'Experience Easter' event for children in year 5. This was attended by six local primary schools, but eight classes of around thirty children. The children learned how Christians celebrate Easter and participated in parts of the Easter story.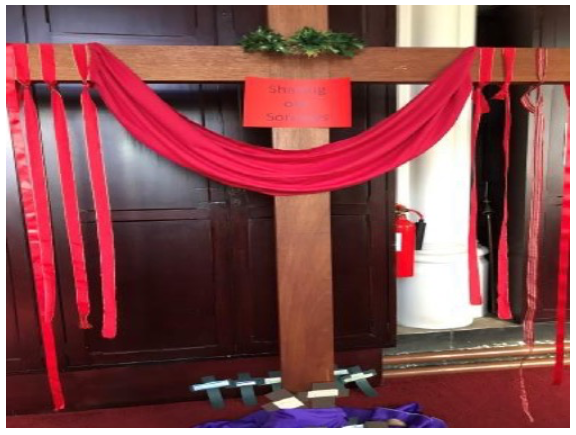 Our next planned event was 'Experience Creation' for year 4 children. Unfortunately, this wasn't as well attended as the dates clashed with half term holidays, for the schools that were taking two weeks. However, the children that came enjoyed themselves.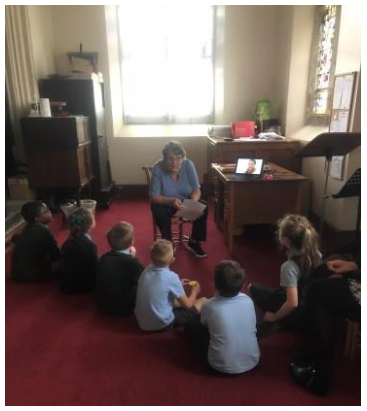 Then we moved to July and our year 6 event. 'Footprints over the world,' which again proved popular with 5 schools, (6 classes) attending. Here they learned about 'Journeys' three from the bible and one about the determined Mary Jones.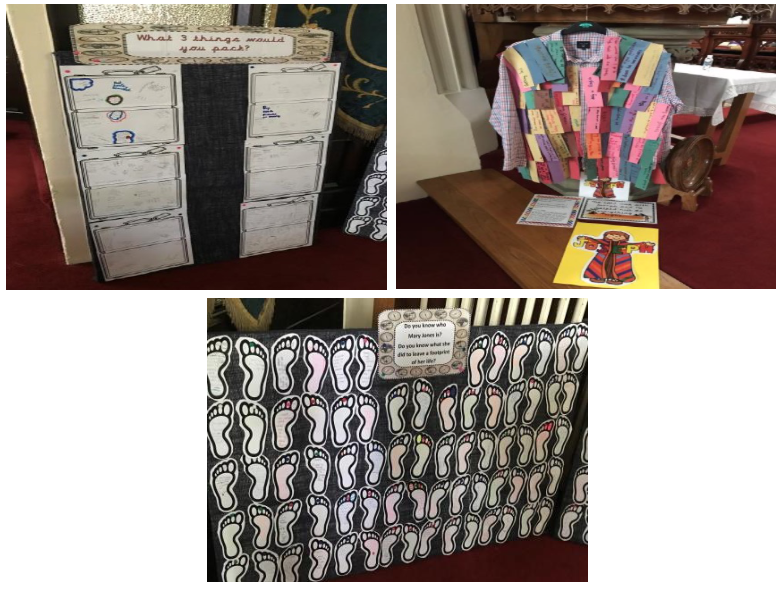 In between these events we have had several requests from our church schools for visits for reception and year 2 to look at St John's Church. They really seemed to enjoy wondering around filling in worksheets about the things they found in Church. These sessions also included a bible story and a prayer.
I would personally like to thank all the people who helped with any, some, or all of the events. Without you these events for the children wouldn't take place; and that would be such a shame!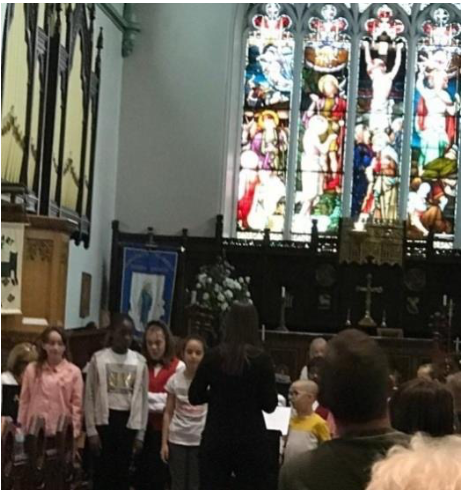 Also on the 23rd June all those who attended were wowed by the harmonious singing of All Saints' school choir and Astley Youth Training band. It was very entertaining!
Kim McIntyre. (August 2019)
All Saints CE Primary School Prom
Wednesday 17th July 2019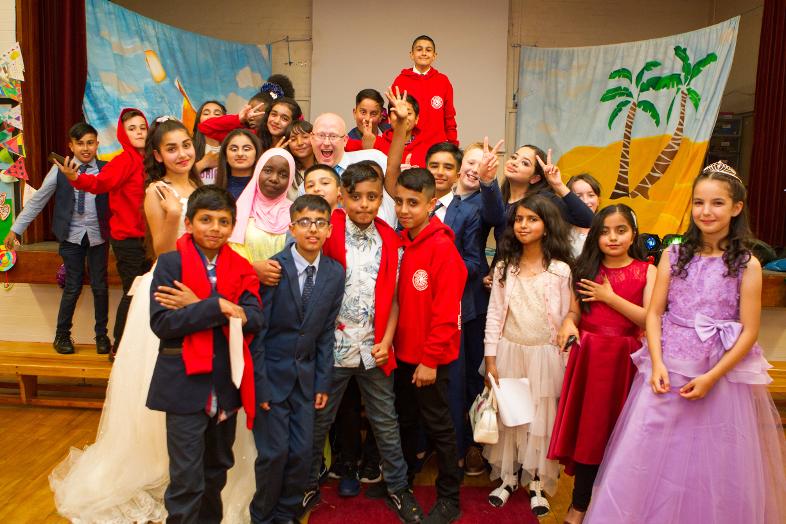 Children from six schools record their own CD with Zac's Youth Bar
Click HERE to read the full BEN article
© 2015 St John The Evangelist | 01204 572819 | Church Street, Farnworth, BL4 8AQ