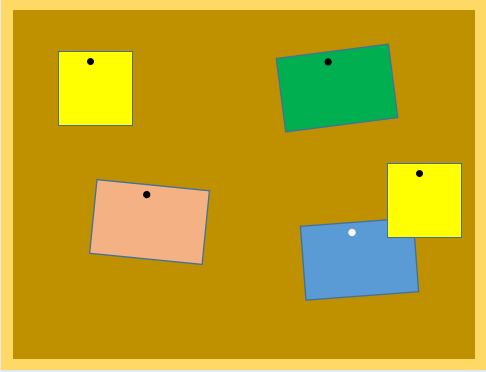 Friday Late Afternoon Prayers
The church is open each Friday at 4 pm to meet to say Evening Prayer together. We would love to see you there if you can come. I strongly believe that prayer changes things and this time together will bring enormous benefits to us and to others.
Carol
Social Committee News
The social committee would like to welcome you all to the following forthcoming events at St John's.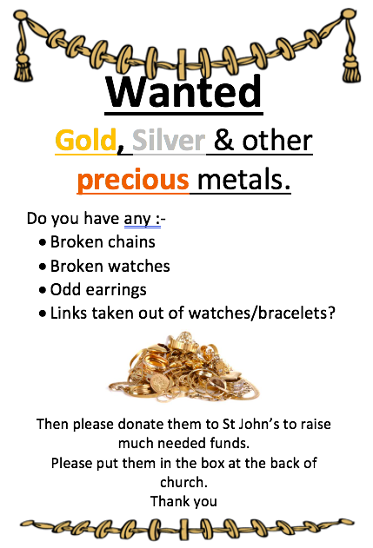 A MEMORIAL to the 43 boys and men who died in Kearsley's worst mining disaster will be unveiled near to the site of the colliery next month.
A replica coal tub will be placed on land off Manchester Road in tribute to those who lost their lives in the Unity Brook Colliery tragedy on March 12, 1878.
A planning application to site the memorial has been submitted and it is hoped it will be approved in time for an unveiling ceremony on June 17 at 1pm.
Poignantly the coal tub will bear the image of a pocket watch clock face showing the time as 1.07pm — the time the explosion ripped through the pit.
Earlier this year, a special service of remembrance was held at St Stephen's Church in Kearsley remembering those who died on the 140th anniversary of the disaster.
A replica coal tub made by Astley Green Colliery Museum will be placed on the site along with a plaque highlighting its significance.
Stephen Tonge, community officer for Churches on the Mount, who helped to organise the church service and now the memorial, said: "Every town or village has some interesting history especially industrial history. So it's important to bring the story of Kearsley to the fore. It represents recognition that the place we live made valuable contributions to the workplace and it was a very important part of the industrial revolution. It means the people in our community can be proud that Kearsley was held in high regard locally and nationally."
Details of the ceremony are being finalised but it will start at 1pm and it hoped to unveil the tribute at 1.07pm.
It is also hoped that local folk singer Chris Ward with his group Travelling Strings will perform the song he has produced to the words of the poem "Terrible loss of life in a Coal Mine".
Bernie Lomax, a descendant of victim John Tickle Lomax, will also be there. A short service will be led by Rev Kim Lafferty, Vicar of St Stephens and a local piper, Darren Green, will play a lament.
Proceeds from Mr Ward's song will go to funding and the upkeep of the memorial.
Mr Tonge said: "Many local people have offered their skills in laying foundations and preparing the land at the proposed site.
"One of our volunteers is local historian Simon Colley and he is putting the finishing touches together to a book on the history of Kearsley."
Mr Colley spoke about the tragedy at the special church service in March.
He said: "I hope when we see the memorial it reminds us of the men and boys who never returned from workthat day, and of the lives of all the Kearsley miners who lived without the luxuries we take for granted.
"And, just to make enough money to survive and keep food on the table, they had to go down dangerous deep dark holes in the ground, and that we might be just little bit thankful that we don't have to."
Bolton News Article 19 May 2018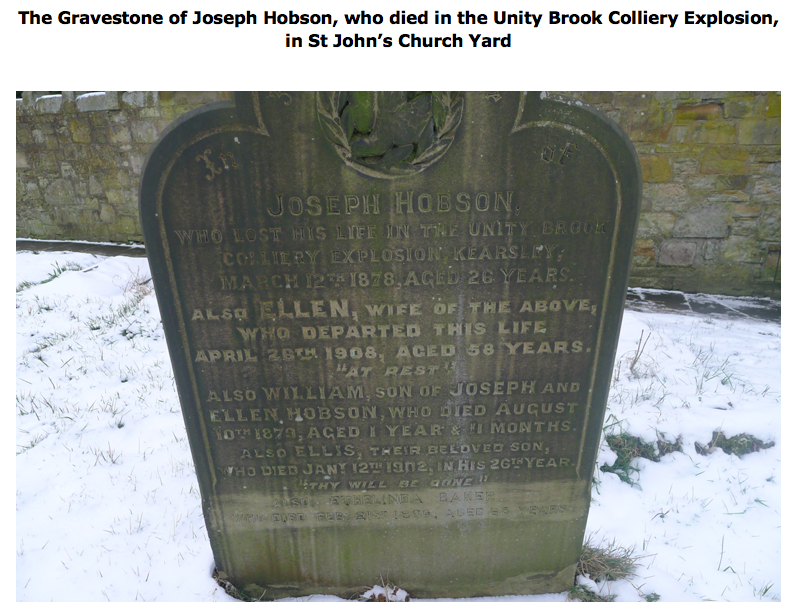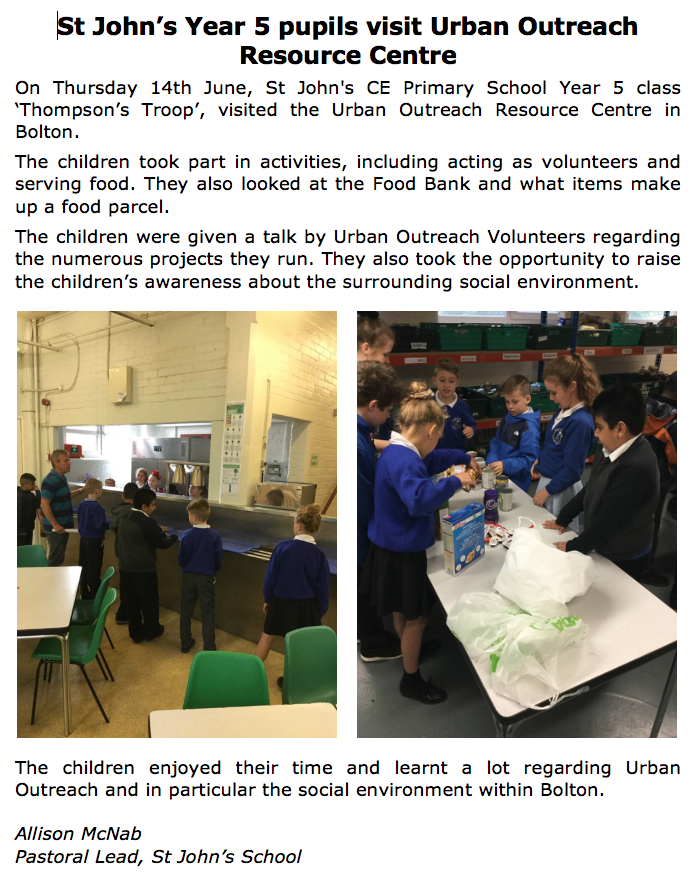 A Prayer by a Year 2 Pupil
At St John's CE Primary School
Dear God,
Thank you for all our teachers, especially Mrs Davies, who has left to teach at a school nearer to where she lives.
Thank you for making our school building better and thank you for our big playing field.
Thank you for our school sports, and our trip to Eureka.
Thank you for our caretaker, Mr Clarke, who has retired.
Please think of us as we move up into juniors after the holiday.
Amen
Children from six schools record their own CD with Zac's Youth Bar
Click HERE to read the full BEN article
© 2015 St John The Evangelist | 01204 572819 | Church Street, Farnworth, BL4 8AQ