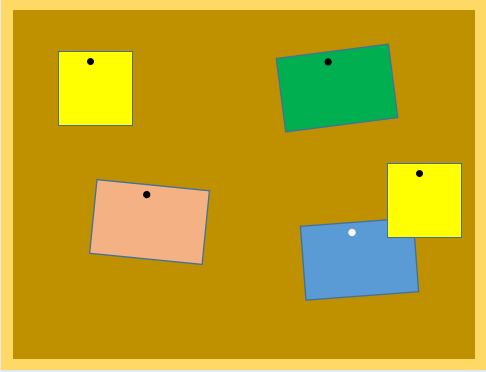 Friday Late Afternoon Prayers
The church is open each Friday at 4 pm to meet to say Evening Prayer together. We would love to see you there if you can come. I strongly believe that prayer changes things and this time together will bring enormous benefits to us and to others.
Carol
Social Committee News
The social committee would like to welcome you all to the following forthcoming events at St John's.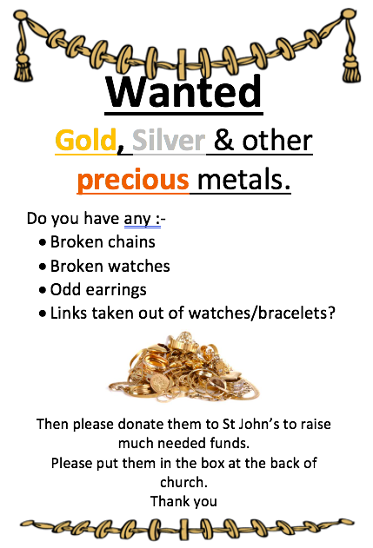 St John's CE Primary School Ethos Team
Our Ethos team have been writing prayers for our Governing Board, which we would like to share with you all. Sophia wrote this prayer which we used to open our Governing Board Meeting.
Dear Lord
Thank you for all of the opportunities you give us. Thank you for the life you give us. Thank you for everything you do for us and finally thank you for the opportunities we receive at St John's.
Amen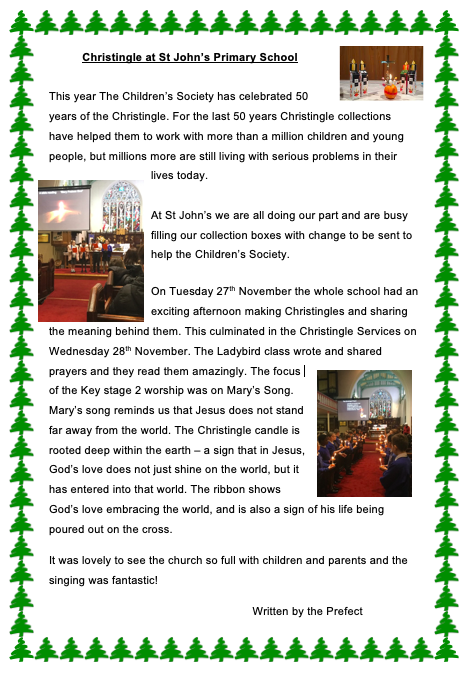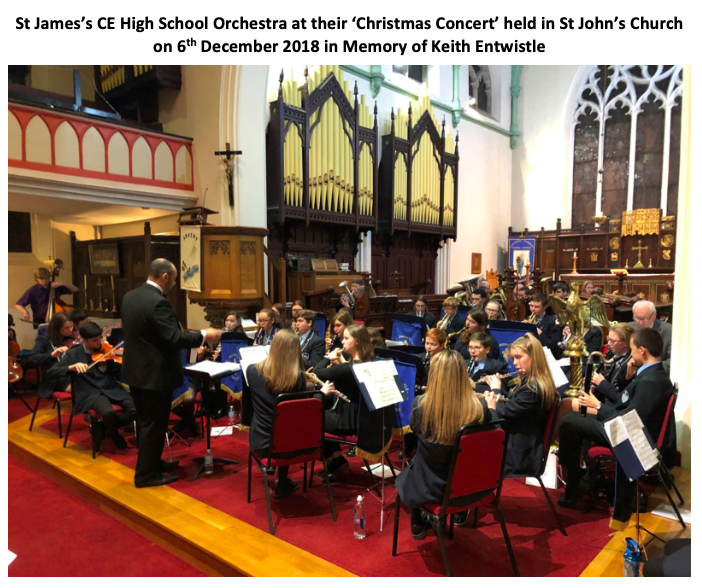 Members of St John's Church would like to record a huge 'thank you' to St James's CE High School, for hosting their Christmas Concert in memory of Keith Entwistle at their church, which was attended by over 200 people. Keith was a church warden at St John's and a member of staff at St James's.
Children from six schools record their own CD with Zac's Youth Bar
Click HERE to read the full BEN article
© 2015 St John The Evangelist | 01204 572819 | Church Street, Farnworth, BL4 8AQ