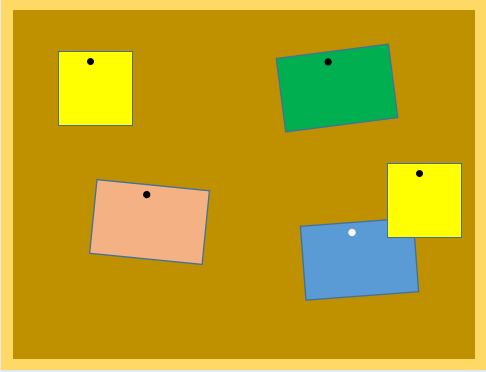 Friday Late Afternoon Prayers
The church is open each Friday at 4 pm to meet to say Evening Prayer together. We would love to see you there if you can come. I strongly believe that prayer changes things and this time together will bring enormous benefits to us and to others.
Carol
Social Committee News
The social committee would like to welcome you all to the following forthcoming events at St John's.
Want to get creative but don't attend a regular Church service? Take a look at our Messy Church page to find out more with dates for our next events!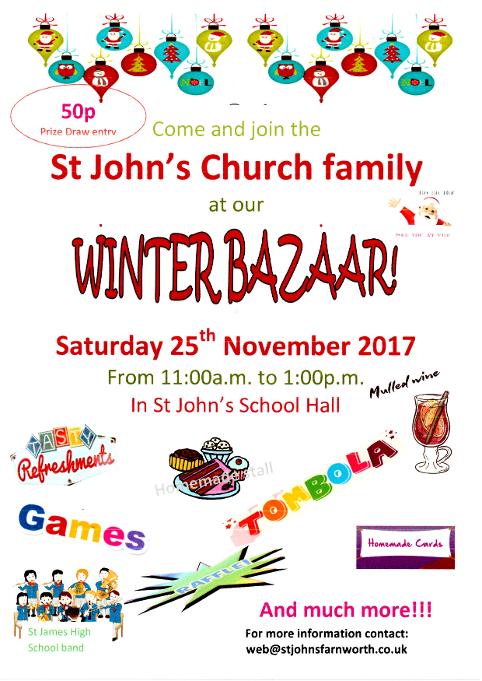 A photograph from Bolton News
Saturday 9th September 2017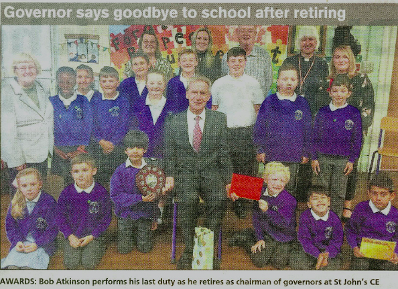 Children from six schools record their own CD with Zac's Youth Bar
Click HERE to read the full BEN article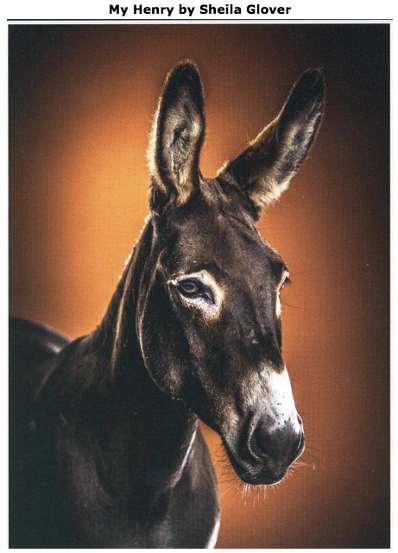 The Donkey
G.K. Chesterton

When fishes flew and forests walked
And figs grew upon thorn,
Some moment when the moon was blood
Then surely I was born.
With monstrous head and sickening cry
And ears like errant wings,
The devil's walking parody
On all four footed things.
The tattered outlaw of the earth,
Of ancient crooked will;
Starve, scourge, deride me: I am dumb,
I keep my secret still.
Fools! For I also had my hour;
One far fierce hour and sweet;
There was a shout about my ears,
And palms before my feet.

This poem was submitted by Sheila Glover for St Johns Church Magazine
August 2017
This is Henry, born February 2008 in Ireland. He came into the care of the Donkey Sanctuary in February 2010, when his owner had to give him up because a neighbour complained about the noise of his bray. He is absolutely beautiful and during the summer I am hoping to visit him at the Donkey Sanctuary.
I adopted Henry eighteen months ago, when I was given his adoption for twelve months as one of my Christmas presents from my daughter. I have loved him ever since, so much so that I took out another 12 months adoption for him in December 2016.
He is a very friendly donkey who loves humans. When the grooms are 'picking out' his feet, he rests his head on their backs and lifts up one hoof at a time when they touch his legs. When he is helping the visiting children with additional needs, he loves it when it's time to 'go fast' and happily trots around the arena. He loves human attention and he's especially attached to his groom with whom he loves to share a cuddle.
One of the updates I received on Henry contained the following poem and which I would like to share with you, as I feel this could not only apply to donkeys but also to humans.
When a donkey's cold and lonely, you give it hope and heat.
When a donkey's sad and hungry, you give it food to eat.
When people use them cruelly, or turn away as if they're blind.
You show a better way to be, you teach folk to be kind.
When donkeys have no home or care, you give them a new start.
Whatever can they do for you?
They give you their heart.
This article appeared in the August 2017 St John's Church magazine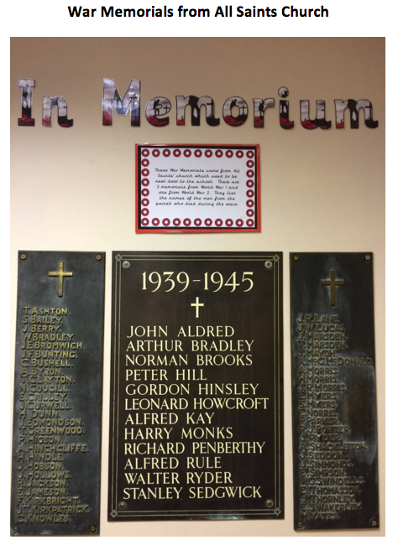 All Saints Primary School were contacted this Spring by a lady called Margaret who had ended up with the war memorials from the old All Saints church. She had been doing a local history research project and no longer needed them. Bolton museum didn't want them either and so suggested that she contacted us at the school. We were delighted and said we'd be honoured to have them. They are now displayed in our entrance hall and Margaret also gave us a file of information on the people listed. Having this important piece of our local history, and another link to our church, makes us feel very blessed. If any of the congregation recognise any of the names and would like to come to the school and have a look at the memorials and/ or the information file then you'd be very welcome. Just contact Katie Hague at the school on 01204 333083.
Katie Hague, Headteacher
August 2017
St John's Welcomes Brian and Sheila Hartley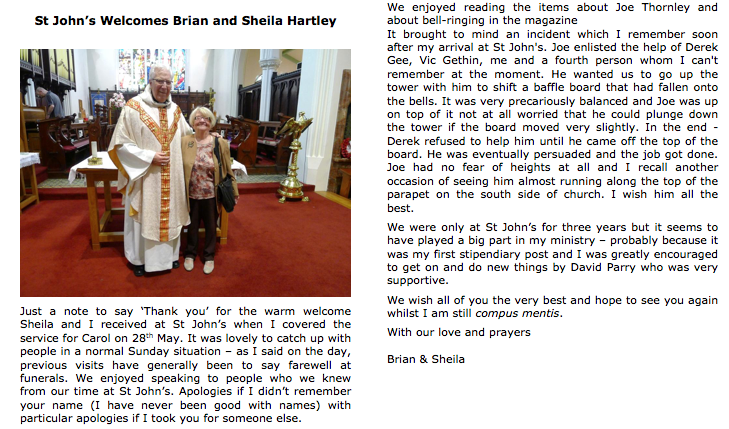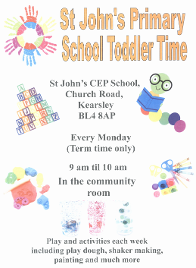 © 2015 St John The Evangelist | 01204 572819 | Church Street, Farnworth, BL4 8AQ