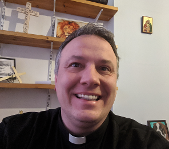 Team Rector, Farnworth, Stoneclough and Kersley
Fr Stephen has a background in Leadership and Management over 20 years including 10 years as a Lecturer in Further Education. Stephen has a passion for Mission and School ministry and is never happier than when in a School Assembly.
In his spare time he likes to paint oil paintings, mainly portraits, and his favourite muse is his dog 'Titch' a rather large and cuddly St Bernard.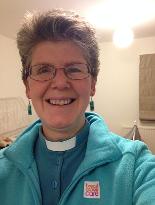 Kim originally from Fort William in the Highlands of Scotland, moved to the Greater Manchester Area in 1999. She was a registered nurse and worked in various areas, latterly in the community as a rapid response nurse.
Kim trained for ministry at Wycliffe Hall in Oxford for 2 years. She then served her curacy within the Horwich & Rivington Team. She joined the Farnworth, Kearsley & Stoneclough Team in August 2015.
Kim loves books and has two dogs - Alfie and Brenna. She also plays the guitar (not very well she says) and likes cross-stitch.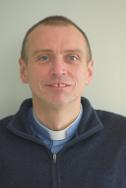 Malcolm was ordained a Deacon in 2014, Priest in 2015 and serves the Team as an Ordained Local Minister. He originally comes from Whitehaven, West Cumbria, which he left to go to the University of Salford to study Civil Engineering. He stayed on after graduation and specialised in hydraulic modelling. When the University closed its hydraulic labs, he started a hydraulics consultancy business in collaboration with a university colleague, and has been running this business since 1998. He trained for ordination on the All Saints Centre part-time training course. Malcolm is married to Katie, who is a violinist and instrumental teacher, they have one son Tom. Malcolm enjoys swimming, walking, cooking and building things.
Phillip is Associate Priest for the parish. He was ordained Deacon in 1997 and Priest in 1998.
Phillip was born in Farnworth and trained at Worsley and Bolton Technical Colleges obtaining a HNC in Mechanical Engineering. He trained for ministry on the Manchester OLM course at Holy Trinity Church Salford. Phillip has responsibility for the men's group within the church as well as being involved in the usual offices of the church.
Phillip is married to Brenda who enjoys life as a retired person after spending many years as secretary to a Chartered Accountant.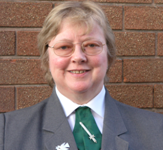 Sister Dorothy Needham became Evangelism Project Officer to the teams of East Farnworth and Kearsley, Five Saints, and Walkden and Little Hulton, Farnworth Deanery, in September 2005.

Dorothy was born and brought up in Preston, Lancashire, living in Bolton for a brief spell during her pre-school years. She studied Music and Psychology at Leicester University, and qualified as a secondary music teacher at Coventry College of Education. She taught music in Stratford-upon-Avon for five years, and then returned to Bolton to become Head of Music at The Deane School in 1982. During her years at Deane, she became fully involved in the life of St Mary's Church in Deane, especially with young people's work, the choir and the music group.

In 1997 she left teaching to train for three years as a Church Army Evangelist at the Wilson Carlile College of Evangelism in Sheffield. She was commissioned into Church Army and admitted to the Office of Evangelist in July 2000, and served as Team Evangelist in the Radcliffe Team ministry for the next five years, before moving to Farnworth.

Her ministry in her three teams is varied, but in the Farnworth, Stoneclough and Kearsley Team she is based mostly in St Peter's School, and she runs TRIPLE SSS, the monthly Sunday afternoon service for children and families.

Dorothy married Jim Needham in 2002. Jim plays the organ regularly at St Paul's Peel and St Paul's Walkden, as well as occasional services at St John's Church.


Titch is a large female St Bernard. In her working life Titch visits the sick and loves to visit children in school. Her favourite food is anything and her favourite game is running off with things she isn't allowed.