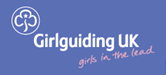 When do we meet? Wednesdays
At what time? 7.30pm-9.00pm
Where? St Johns School
Age range: Girls aged 11 – 16 years
Guide Leader: Dot Grimes: 0787 5606471

The 3rd Farnworth (St John's) Guides Floral Display
At the Bible Stories Flower Festival held 5th -7th May 2017
The Guides sponsored and arranged 'JONAH AND THE WHALE'
(Jonah verses 1 – 17)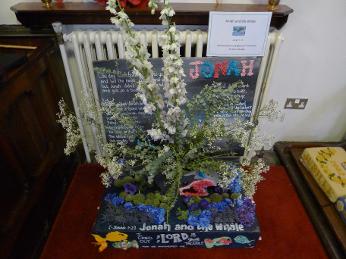 Our Guide Leader Dot has been busy taking photos of us at our events recently! Here's a few to show you...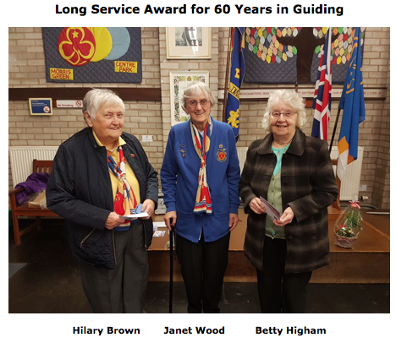 Hilary Brown, Janet Wood and Betty Higham were each presented with their Long Service Awards for 60 years in Guiding. The awards were presented at the Lancashire Border Girl Guiding Awards Evening, held on 16th Novembe›r 2017 at Bolton Headquarters, Shepherd Cross Street, Bolton.
Tribute to Betty Higham
Thursday 16th November was the annual awards night for Lancashire Border Girl Guides. The county incorporates areas in Bolton, Farnworth and Bury South. There were many awards presented that evening for varying achievements ranging from newly qualified guiders and long service awards. These ladies give their time to run Rainbow, Brownie and Guide units throughout the region. Their aim it to empower the girls to be their best and face the challenges of growing up today, not always an easy task.
One lady who has been a shining light and inspiration to so many girls is Betty Higham. She has dedicated her life to the Guiding family and was presented with her sixty years long service award. There are so many girls who have fond memories of their time in Guides with Betty and will have their own tales to tell.
I am privileged to have been one of Betty's guides albeit many years ago now but still it feels like yesterday. Finally I would like to say congratulations and a huge thank you to Betty aka Captain from me and everyone who's lives she has touched and enriched.
Ruth Warburton
Our Guides' History - Looking Back
St John's Guides were formed in 1927
File format: jpg (zipped)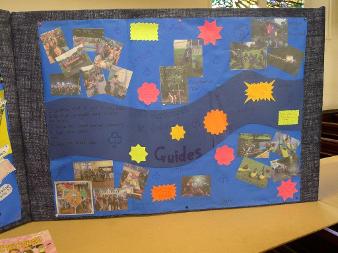 The Guides display at the 'Waterloo Open Weekend' at St John's Church on Saturday 10th and Sunday 11th October 2015.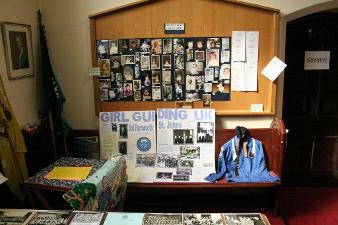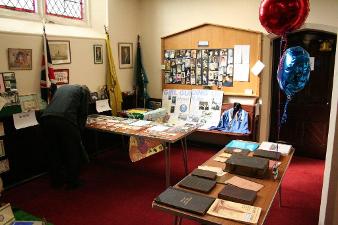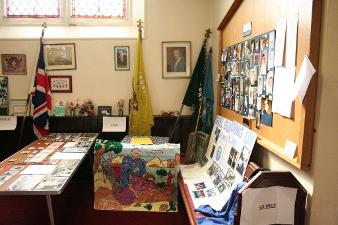 The Guides Display at the church's 'Heritage Open Days', celebrating the 180th Birthday of St John's Church. It was held from Saturday 9th September to Tuesday 12th September 2006.