What have we been up to?
St John's Rainbows is a very happy and busy group. We meet on a Wednesday evening in School. We are always full and have a waiting list, which is a good sign.
We do lots of crafts and gain confidence in our abilities. We have shared activities with the Guides and Brownies. There is myself and Heather, Group Leaders, and we have two young leaders in training from Guides, Catlin and Keely. They delivered our Christmas programme and did a good job. We have shared party nights with the Brownies and trips out.
In October we went on a sleep over with Brownies to the Lego Land and Sea Life Centre, it was an amazing experience even for the leaders and we managed to get some sleep whilst watching the sharks swim by.
We have had some success in getting girls to join the Family Service and they love carrying the flag with pride. Due to our success, I have had to recently recruit another adult helper as I am at my limited permitted number of 18 for a group.
We love working with the girls and also have close relationship as a whole Guiding Group. St John's is very healthy in its Guiding Units.
Yours in Guiding,
Sandra Martin Unit Leader
Rainbow and Brownie Christmas Party 2018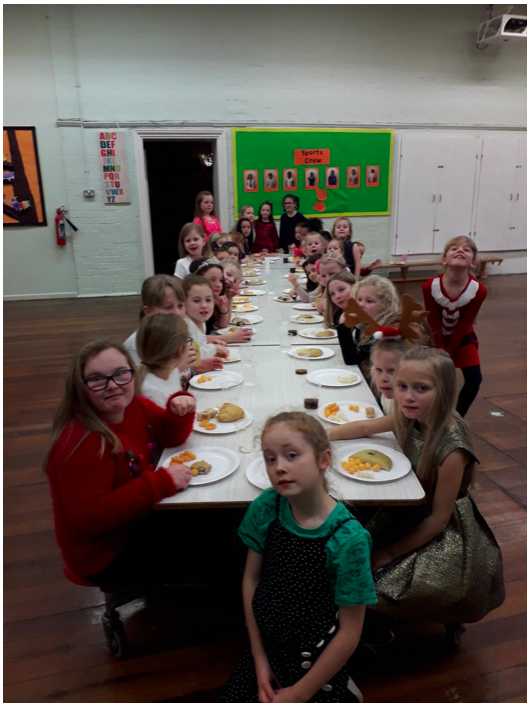 The Rainbows and Brownies held a joint Christmas Party on Tuesday 11th December 2018 in St John's School,
when eight Brownies made their Brownie Promise and two Rainbows were welcomed into Brownies .
100th Anniversary of the Armistice - Sunday 11th November 2018
The Rainbows with their leader, Sandra Martin,
are preparing to take part in the 'Colour Party'
at Church Parade on Remembrance Sunday.
The Rainbows helped to make St John's Church entry 'More Tea Vicar'
For the Kearsley Annual Scarecrow Festival
Held on Saturday 22nd and Sunday 23rd September 2018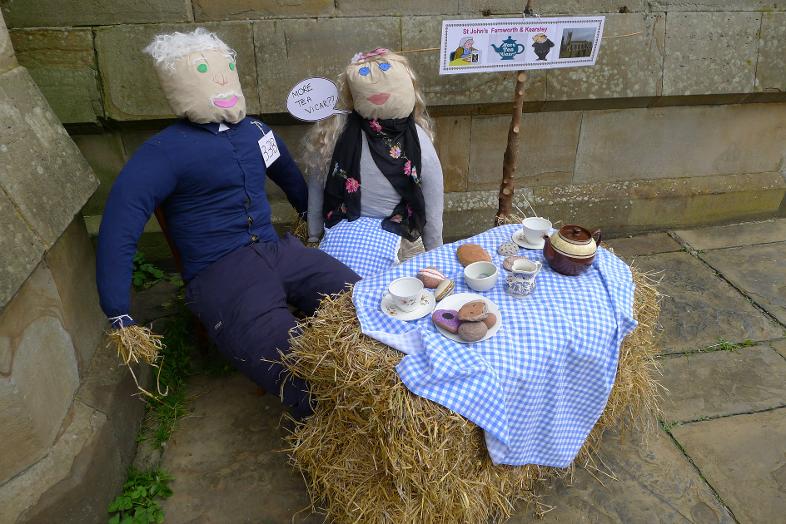 The Rainbow's 'NOAH'S ARK' display (Genesis chapter 6 verse 9 to chapter 9 verse 17)
at the Bible Stories Flower Festival held in church from 5th – 7thMay 2017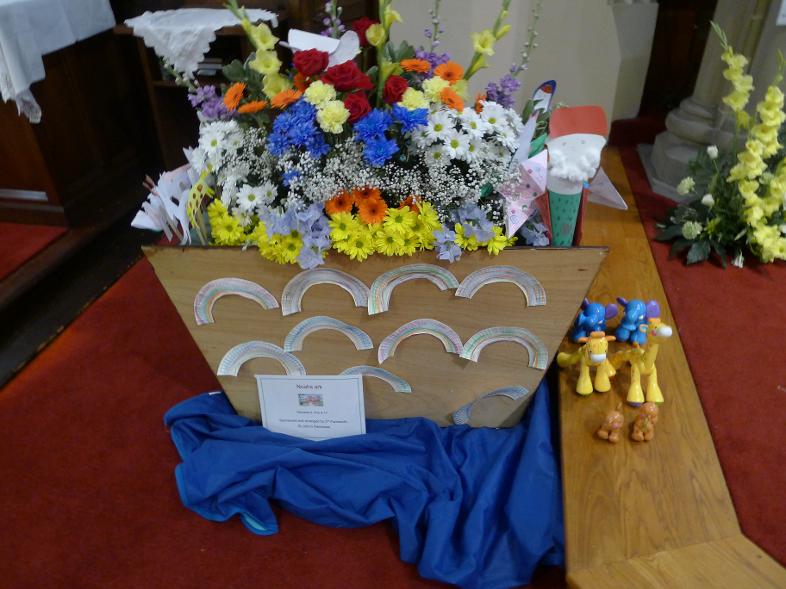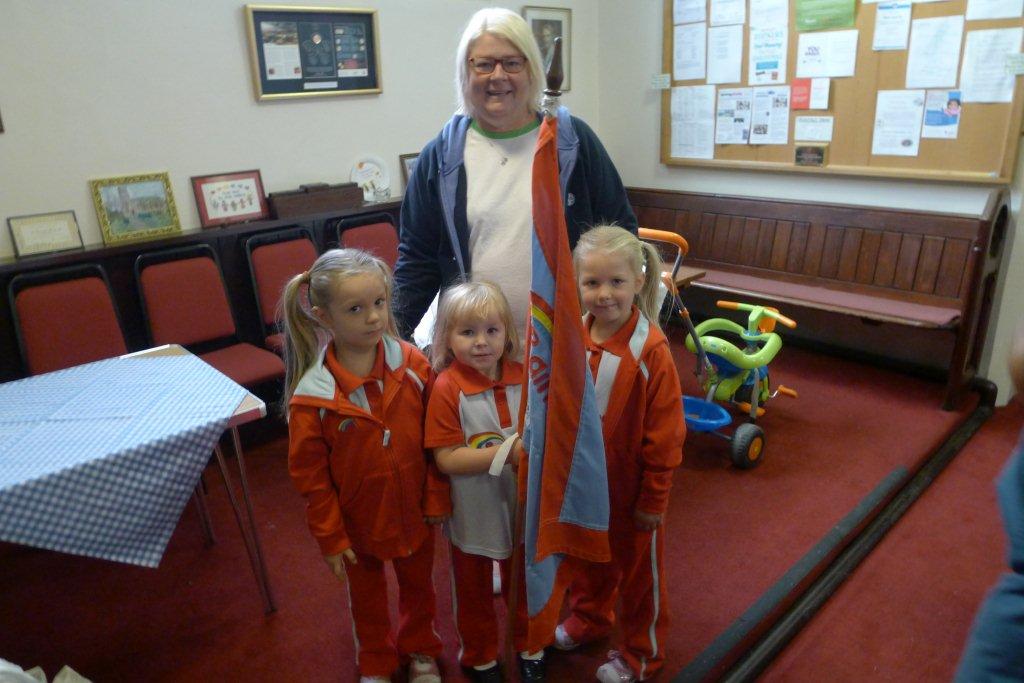 Rainbows, with their leader Sandra, are preparing to take part in the colour party at Family Service in October 2015.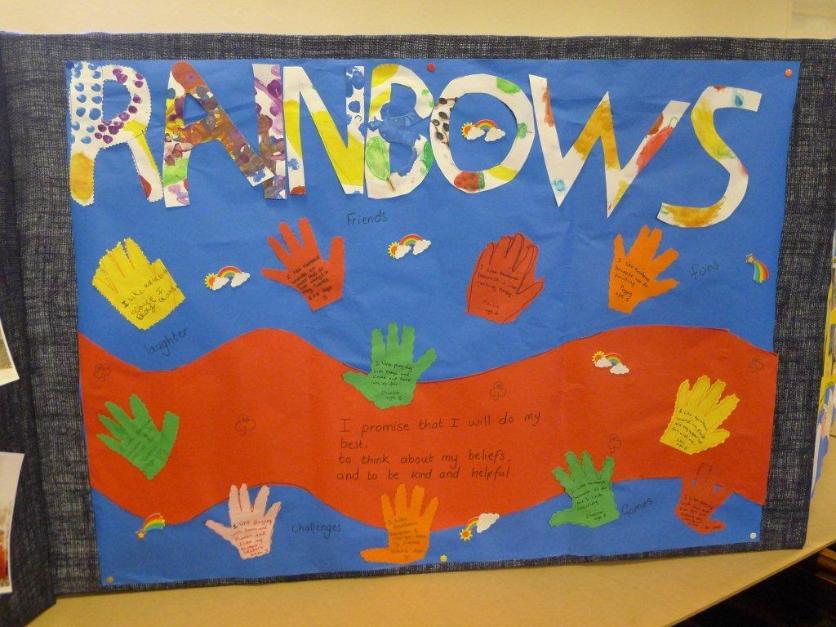 The Rainbow's display at the 'Waterloo Open Weekend' at St John's Church on Saturday 10th and Sunday 11th October 2015.